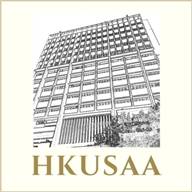 THE UNIVERSITY OF HONG KONG SURVEYING ALUMNI ASSOCIATION
The long history of surveying graduates from The University of Hong Kong can be traced back to late seventies when the then Institute of Quantity Surveying granted full exemption from all written examinations for the graduates. Over the past years there have been changes to both the name of the department (from Department of Building to Department of Real Estate and Construction) and that of the undergraduate programme. What remains unchanged is that the graduates continue to enjoy the exemption granted by the major surveying institutions, including the Hong Kong Institute of Surveyors (HKIS) and the Royal Institution of Chartered Surveyors (RICS), and the culture built up by graduates over the many years.
With the development of the Department, postgraduate programmes were introduced and developed. Some of the majors in the present postgraduate programmes are also granted full exemptions by the HKIS and the RICS. From 2001 Master programmes have been launched in Beijing through the China-Network.
The number of surveying graduates has been growing rapidly over the years and it is thought that it is high time for the formation of an alumni organisation. With the effort of the formation committee, The University of Hong Kong Surveying Alumni Association (HKUSAA) was formed on 2nd July, 2001.