Individual or Group Research awards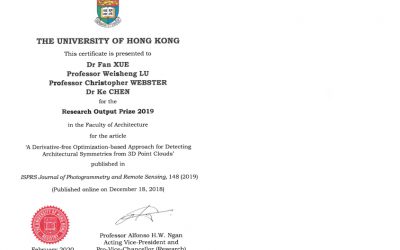 A paper by iLab professors and researchers was selected as the winner of the 2018-2019 Research Output Prize. Fan Xue, Weisheng Lu, Christopher J. Webster, Ke Chen. (2019). A derivative-free optimization-based approach for detecting architectural symmetries from 3D point clouds. ISPRS Journal of Photogrammetry and Remote Sensing, 148, 32-40....
No Results Found
The page you requested could not be found. Try refining your search, or use the navigation above to locate the post.