iLab Won Silver Award in CIC Construction Digitalisation Award 2021
On Nov 1, 2021, iLab was awarded Silver Award in the Training/Research Institute category at the Hong Kong CIC Construction Digitalisation Award (CDA) 2021 Presentation Ceremony.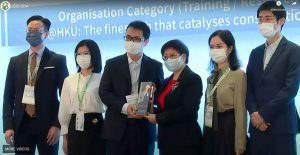 Fig.1 iLab representatives receiving the award
CIC Construction Digitalisation Award 2021 was organized by Hong Kong Construction Industry Council (CIC). It is the first time for CIC to organize the CDA after a series of other prestigious awards such as the CIC Construction Innovation Award, the CIC BIM Competition. The CDA is a big event in the Hong Kong construction industry. There are two major categories in the CDA 2021, the project category and organization category. With more than 100 submissions, there are finally 20 projects and organizations being awarded. For more information of the award, please visit https://cdaward.cic.hk/.
For the Organization category, there are six sub-categories, i.e., Client, Consultant, Contractor Category A, Contractor Category B, Start-up Company and Training/Research Institute. iLab was awarded Silver Award in the Training/Research Institute category, with Hong Kong University of Science and Technology won the Gold Award, the Architectural and Civil Engineering Department at City University of Hong Kong and Transcendence Company Limited won the Bronze Award.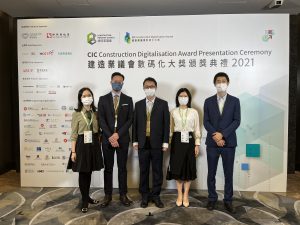 Fig. 2 iLab representatives at the CDA presentation ceremony
(From left to right: Dr. Nina Yuhan Niu, Project Manager of HKU President Office, iLab alumni of iLab; Dr. Junjie Chen, Post-Doctoral Fellow of iLab, Dr. Fan Xue, Deputy Director of iLab and assistant Professor, Dr. Jinying Xu, Post-Doctoral Fellow of iLab, Dr. Zhewen Liu, Principal System Engineer at Gammon Construction Ltd., alumni of iLab)
iLab is established as an urban big data lab to take the opportunities and challenges as instigated by the global visions of Smart City and Industry 4.0. It has made significant break-through in modernizing the construction industry in Hong Kong and beyond. It is devoted to three things: (1) world leading R&D in BIM, smart construction, and Proptech; (2) nurturing future leaders of construction digital transformation; and (3) meeting the industry's immediate and future needs. After five years' operation since 2016, iLab has become the finest of its kind in Hong Kong (HK) and around the world. 
Winning facts of iLab
(1)  Research excellence as evident in the facts of (a) > HK$71.5 million internal and external competitive research grants; (b) two of the World's Top 1% Scholars in the lab; (c) 17 books and book chapters, > 220 journal papers, and > 200 conference papers published; and (d) >20 prestigious international and local innovative awards won. 
(2)  Nurturing future leaders in construction digital transformation: (a) Teaching >350 UG and >400 MSc students at HKU with BIM and Proptech related courses; (b) training 23 PhDs, and hiring 35 young talents as postdoctoral fellows, research assistants and interns.
(3)  Serving the industry via (a) CIC CITF vetting and BIM manager interviewing committees; (b) engaging in housing and MiC projects and construction waste management projects from HKEPD, HKCEDD, HKHA, HKHS, and HKU; (c) collaborating with major contractors, consultants, and BIM software vendors; and (d) receiving HK$11.9 million cash and HK$ 3 million in-kind research support.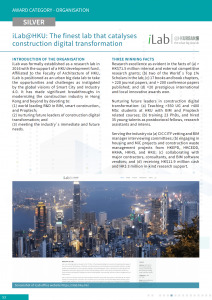 Booklet of iLab at the CDA Presentation Ceremony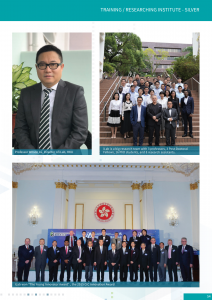 Booklet of iLab at the CDA Presentation Ceremony