Prof. Wilson Lu was invited by the Royal Institution of Chartered Surveyors (RICS) to chair a panel discussion on its Hong Kong Construction Conference at Sheraton Hong Kong Hotel on 12 May 2023.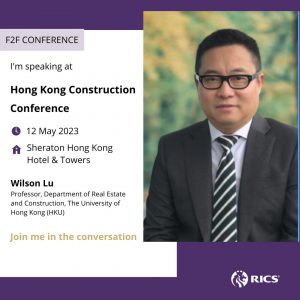 The Theme of the Conference this year is "Revitalizing the prosperity of the construction industry". Particularly, the Panel discussion focused on "Establishing modernized measures to present and promote professional services in construction".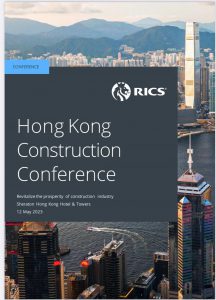 The Panel lined up four panelists, including:
Andrew Macpherson, MRICS, Head of Asset Development, APAC, JLL
Francesco Tizzani, Group Manager of Digital Construction, Leighton Asia
Katherine Leung, MRICS, Assistant Director(QS), Architectural Services Department, Hong Kong SAR Government
Sankar V S, Director, Ove Arup & Partners Hong Kong Ltd.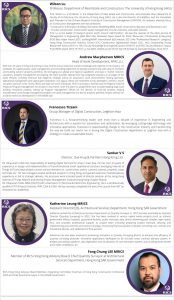 In the 50 minutes session, Prof. Lu moderated efficiently to facilitate the panelists to share their views on the characteristics of construction professional services (CPS), the opportunities and challenges of Industry 4.0 technologies, linking to Tang's Report and recent Construction 2.0 report produced by the Government, and how to retain talents and attract youth to join this exciting industry. The suggestions include improving the image problem, appreciating the Z-generation, knowledge works in the new era, and so on.