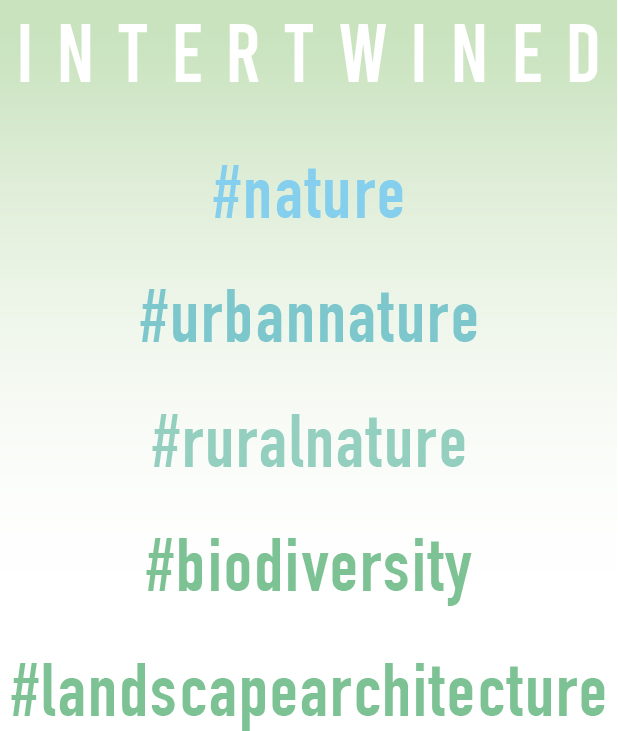 Catering to a growing and emerging interest in the key role of ecology and human-nature interaction in the built environment, this summer program aims to introduce how ecological components can be implemented in landscape design strategies.
Landscape architecture analyzes, studies, designs, envisions, and re-thinks the interaction between nature and the built environment. For this year (2023), the CDLA framework is "INTERTWINED" which emphasizes nature as a fragile dynamic system that is constantly interacting. Flora and fauna are intertwined, creating living systems that allow the emergence of ecologies, which are key to a sustainable future.
Human beings play an essential role, not only in the making of places and landscapes, but also in the recognition, conservation, and regeneration of ecologies. Therefore, the CDLA proposes to discover and learn from these valuable and vulnerable interrelationships through the exploration of nature. Activities across the program allow students to reflect on the significance of the intertwined existing plants, animals, human beings, and built environments in Hong Kong and to learn about the wide role of landscape architecture in our cities, rural contexts, and protected areas.
The course aims at giving students an overview of the diverse role of the discipline of landscape architecture by learning from the relationships between nature, humans, and the built environment. During this program, students:
Learn from their reflections and experiences the value of nature in different contexts and its close relationship with the role of the discipline
Expand the significance of nature from local to global perspectives
Evidencing the importance of nature and landscape architecture in urban, peri-urban and rural contexts
Experience working with a range of representation techniques commonly used in landscape architecture
Explore and reflect on major topics in the field of landscape architecture
Discover landscape design processes and methodologies